Step into a realm of botanical delight at this year's Floriade with Underground Spirits' captivating Gin Garden – a sanctuary nestled within the heart of the floral wonderland. 
Saturday 16 September – Sunday 15 October 2023 
Combining the elegance of blooms, the freshness of fruit, the allure of expertly crafted botanical gin, and fragrant cocktails. We invite you to experience our enchanting Gin Garden, Floriade's hidden gem that promises an unforgettable journey through nature's finest creations.
In this picturesque haven, discover the harmonious blend of blooming flowers, luscious fruits, and
meticulously crafted botanical gins. It's the perfect escape from the bustling festival atmosphere, allowing you to bask in the serenity of nature's beauty while indulging in exquisite cocktails that embody the essence of spring.
As you raise your glass within the captivating world of Floriade's floral wonderland, let your senses awaken and bloom. Join us in celebrating the magic of spring, the innovation of spirits, and the beauty of connection. With every sip, you'll become part of a story that intertwines nature, craftsmanship, and the joy of revelling in life's finest moments.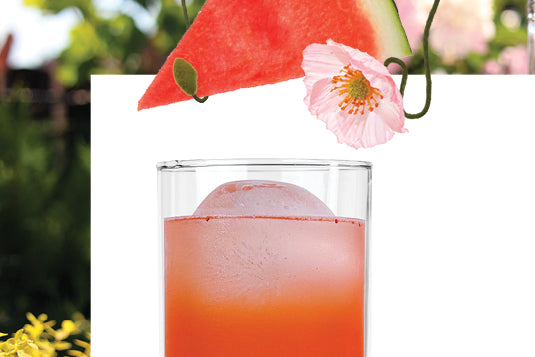 Floriade Exclusive Cocktails 
Indulge in the essence of spring with our exclusive menu of cocktails crafted just for Floriade. From vibrant and refreshing to elegantly nuanced, each signature cocktail is a springtime masterpiece, echoingcthe bloom of flowers and the freshness of new beginnings. Experience the magic of spring in every sip as you journey through a collection of handcrafted libations, each thoughtfully designed to embody the joy, vitality, and renewal that this season brings.
Cheers to the beauty of springtime, celebrated in every tantalising drop.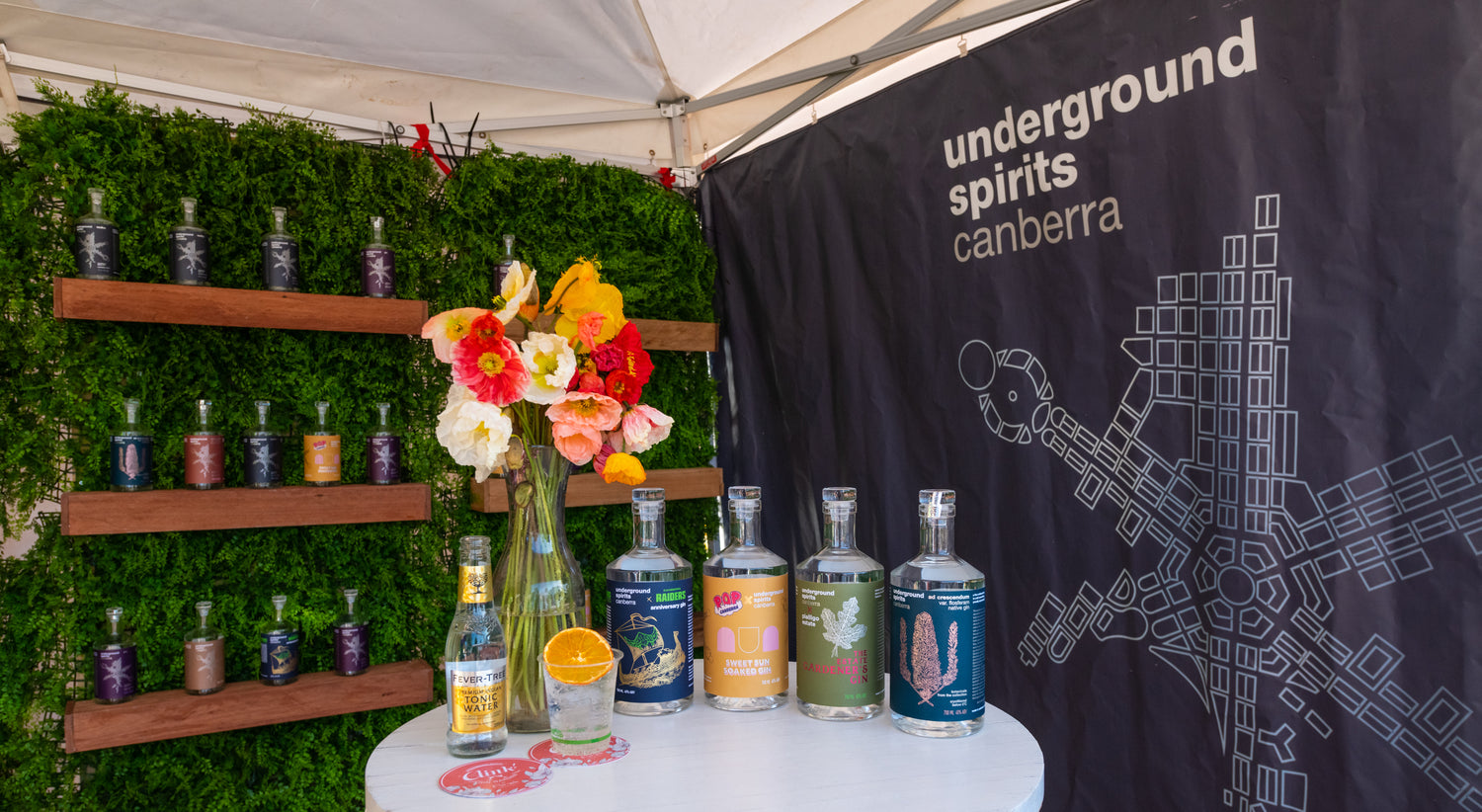 Gin Melody 
Choose your own taste adventure and discover the nuanced flavours of our gins, savouring the crisp difference of our unique cryofiltration production process method. The Underground Spirits Gin Melody puts you at the heart of selecting a board of four different gins, a half measure of each, chilled with ice, its then up to you to pour the tonic and garnish as you desire - a slice of lime, lemon, orange or strawberries – you create your own taste melody.
It's a sensory journey that invites you to explore and appreciate the intricate notes of each spirit.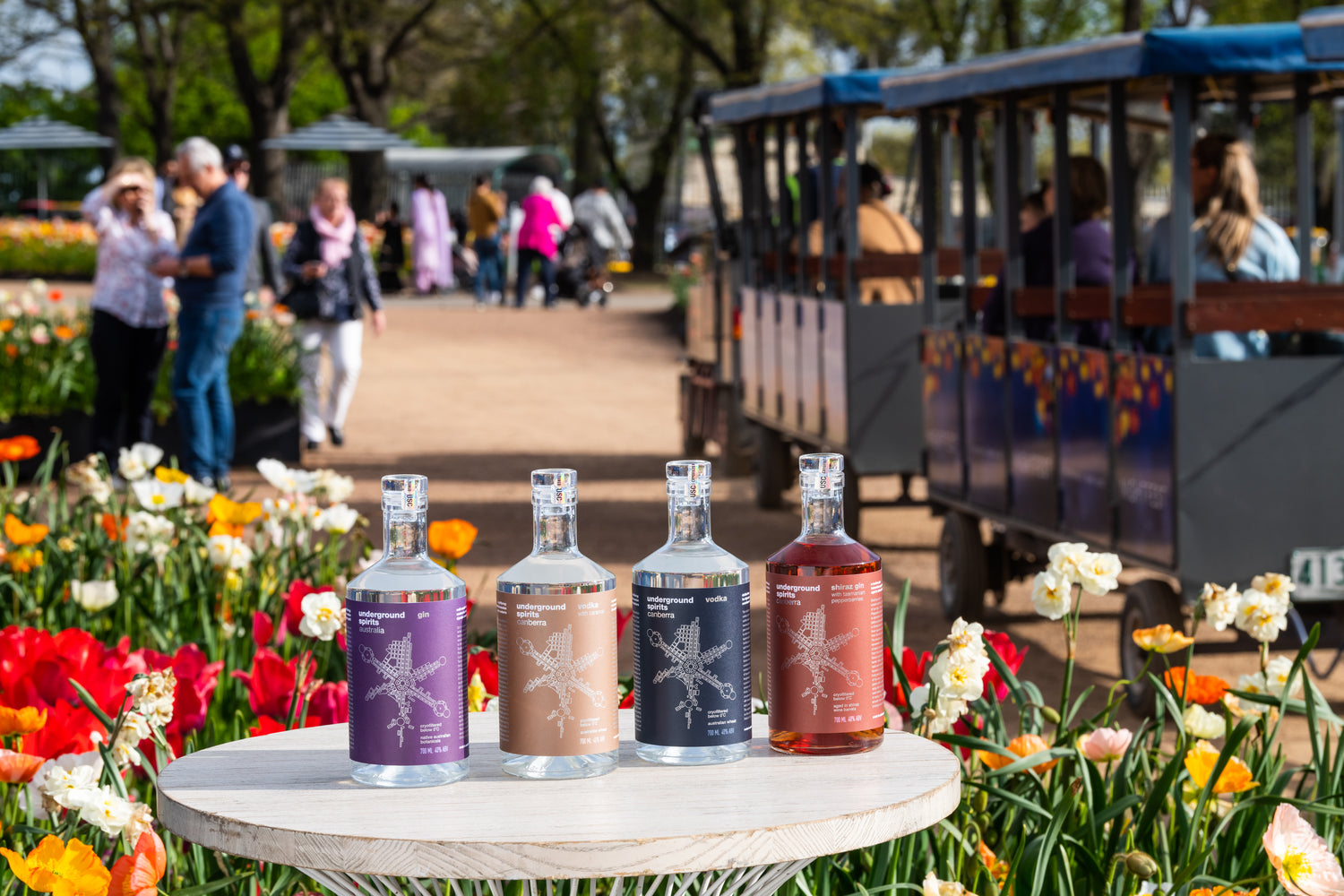 Cocktail Classes
Improve your knowledge and skills in
mixology at one of our captivating Cocktail Classes. Our expert mixologists will guide you through the art of crafting exquisite gin and vodka-based cocktails. From classic concoctions to innovative blends, you'll gain insights into the world of spirits and cocktails, ensuring your future gatherings are infused with a touch of sophistication and creativity.
Buy Tickets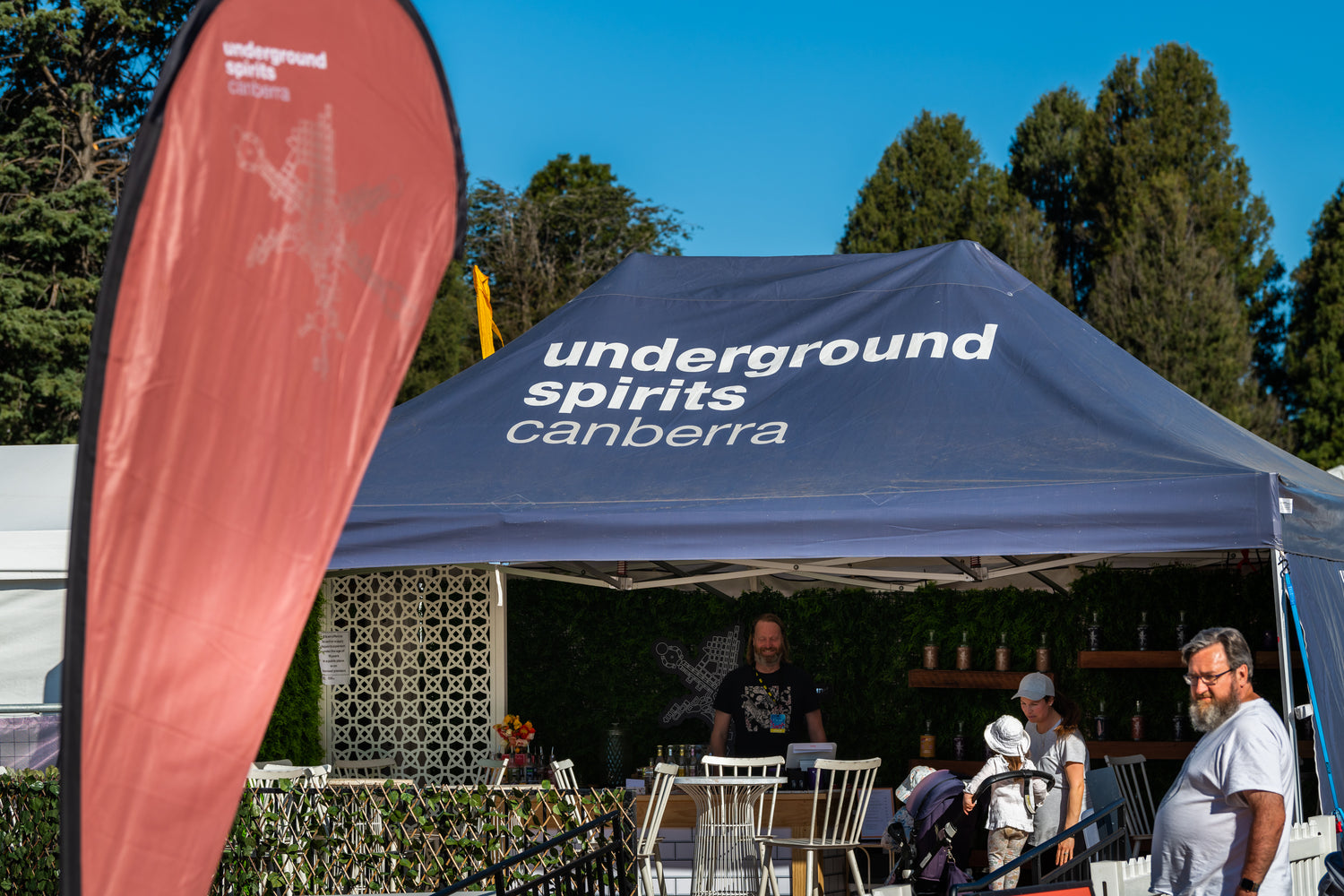 Pop-Up Shop
Elevate your experience beyond the festival grounds by exploring our curated Pop-Up Shop. Discover our full range of spirits, ideal for continuing the festivities at home, gifting to loved ones, or treasuring as a keepsake from Floriade. Additionally, immerse yourself in the beauty of branded blooms, a testament to the union of nature and innovation that defines Underground Spirits.