Enchanted by the glow of Christmas lights and the twinkle of a thousand stars, there's one star that outshines them all – the Star of the Season from Underground Spirits. 
This holiday season, we have reimagined our Signature Gin and Caramel Vodka to create a unique and exceptional gift that captures the true essence of the festive season. 
For a limited time only, you can add your loved one's name, messages and employee names to the bespoke Christmas bottle offering them a one-of-a-kind, consumable gift that's both personal and unforgettable. 
Hurry, as orders for the "Star of the Season" collection will close at 11.59 pm on Wednesday 6th December.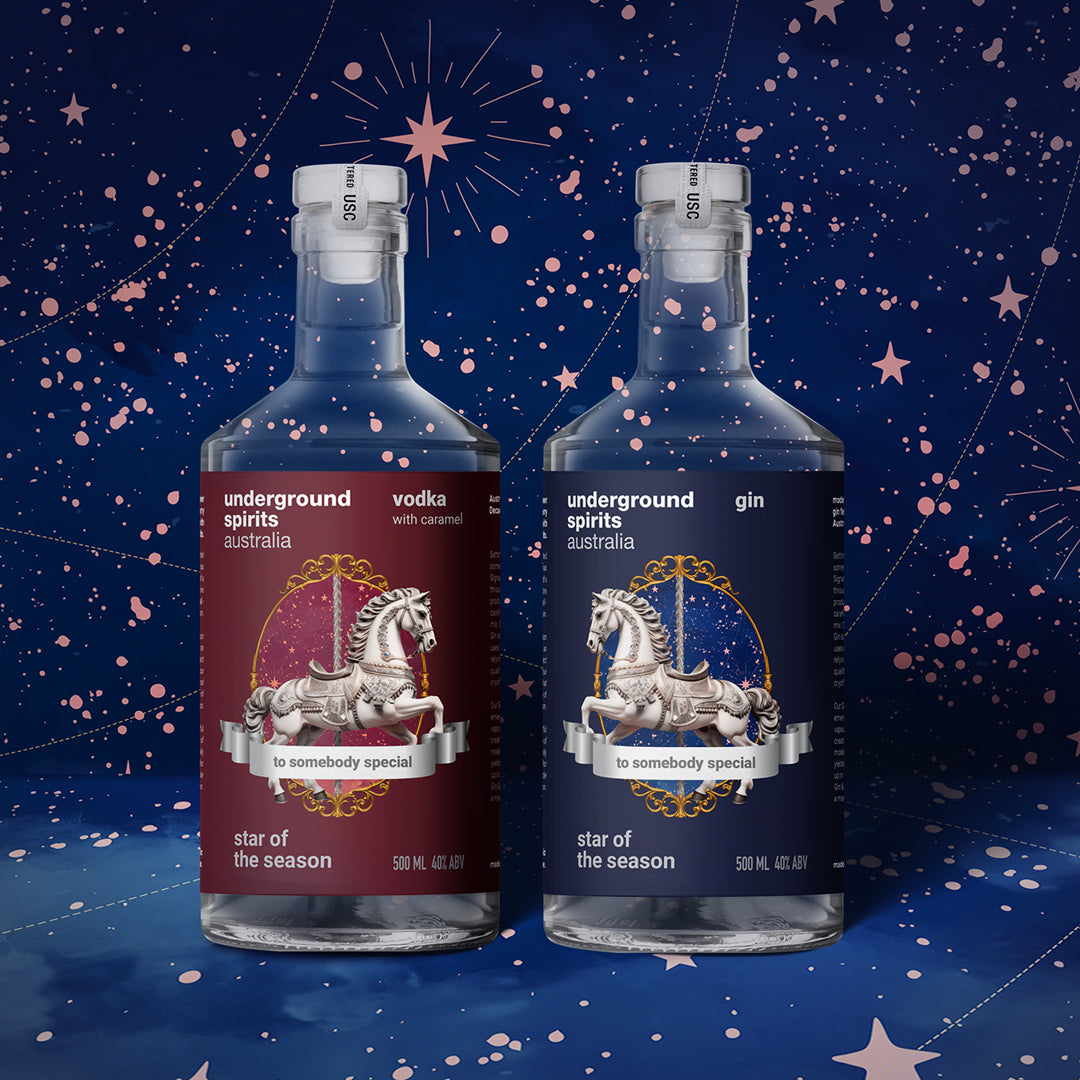 Star Of The Season
Experience the magic in every bottle. This Christmas, we're thrilled to launch our limited edition Star of the Season Gin and Caramel Vodka. It's the award-winning spirits you already know and love with a festive feel and personal touch. Add your loved one's name to our bespoke Christmas bottle, giving them a one-of-a-kind, consumable gift that's both personal and unforgettable. 
Make this Christmas truly unforgettable by bestowing the gift of exceptional taste and personalisation, not just once, but TWICE! Elevate your holiday celebrations by ordering both Stars of the Season for a special bundled price of $150 (discount applied at checkout). It's a double delight that promises to add a touch of magic to your festive season. Order now and make somebody special's Christmas table twice as memorable!
In this busy pre-Christmas season we request your patience as we process personalised orders. All personalised orders need 12 business days to print, bottle and ship out.
Order Now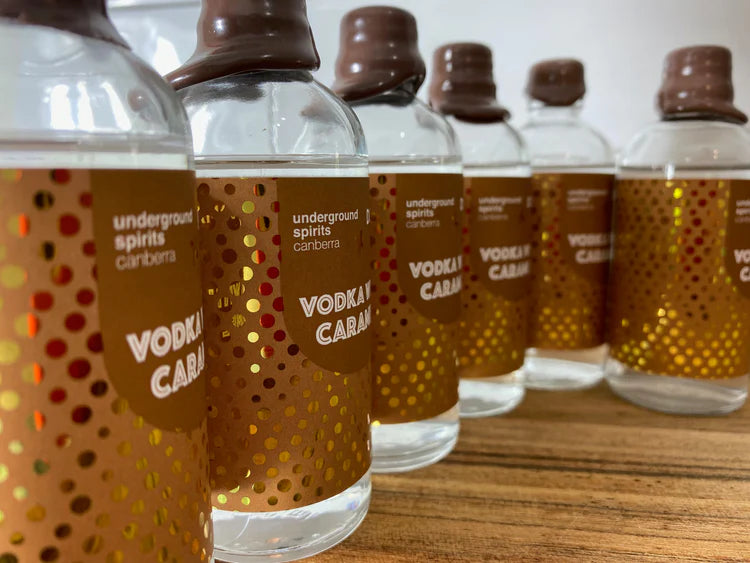 Corporate Gifting
Are you looking for a truly unique and thoughtful gift for your family, friends, or corporate clients? Our made to measure spirits are here, and they are exactly what you want them to be.
It goes with saying that inside the bottle is Underground's premium spirit; from there, together we take you through all the options which are almost endless!
Working with your ideas and with consultation, our team works with you every step of the way to ensure that your bottles are exactly what you want them to be.
Order Now